Waterproof Tents, Tarps, Backpacks, Sleeping Bags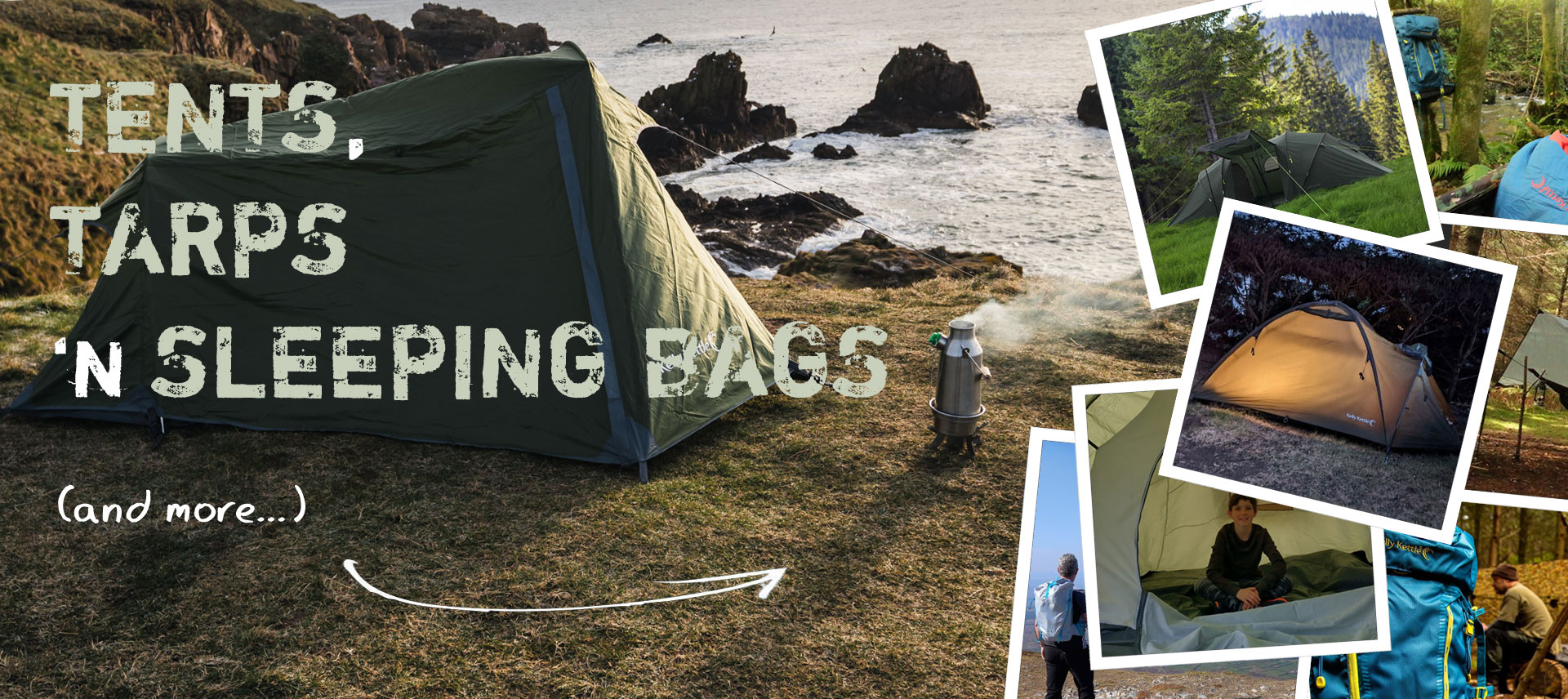 EMERGENCY PREPAREDNESS MONTH - USE CODE: PREPARE20 AND SAVE 20% NOW
Kelly Kettle now offers 100% waterproof (not just water resistant!) Tents, Tarps and Back Packs. Highest Quality!
TENTS & SHELTERS
2 person tent - Tunnel - 4.5 lbs (1.5kg) Lightweight with two entrances for Hiking, Backpacking & Trekking
3 person tent - Dome - 10.3 lbs (4.7kg)
5 Person tent - Large - Tunnel - 28.8 lbs (13 kg)
6 person tent - Dome - 21.7 lbs (9.8kg)
Beach Shelter -  (3.3 lbs,1.5kg) UV50
All Tents are Polyester Ripstop Fabric & Waterproof. Flame Retardant (CPAI 84) and come with a repair kit - just in case!  Ripstop technology refers to a technique of weaving where fibers are interwoven in a criss-cross shape (look for the checkered pattern in the material). This significantly improves the final layering and prevents the material from unraveling and a tear spreading.
TARPS
KK Tarp             Size: 114" x 141.7", 290 x 360cm Polyester Ripstop (3000mm, Flame Retardant & UV50) Includes 8 Guylines. 1.8 lbs (816.5g)
KK Ultralight    Size: 114" x 141.7", 290 x 360cm Lightweight. Silnylon Ripstop (3000mm) Includes 8 reflective Guylines 1.4 lbs (640g)